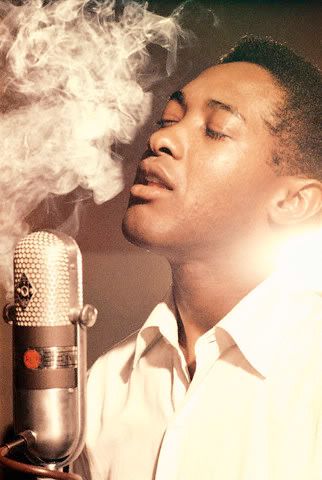 sam cooke's voice kills me every single time. "chain gang" must be one of the saddest, most beautiful songs in this great big universe- the way he sings
"give me water, i'm thirsty"
gives me shivers. his is the kind of voice which can transport you completely, in just seconds, and all of a sudden everything is sepia toned & bittersweet & you are wearing a circle skirt.
chain gang
you send me
what a wonderful world